* Drumroll please * And the winner is...
Everyone else, don't stop reading just because your name wasn't announced as the big winner!


To celebrate the launch of Urban Lettering, Kim is giving everyone who entered to win a free vinyl saying. She has designed three sayings for you to choose from that are each approximately 5"x8", pictured below. Each quote is available in one of four colours... Red, Brown, Khaki or White. Just email your quote and colour selection to urbanlettering@gmail.com along with your name and mailing address and Kim will send you your free vinyl lettering. After sending out the quotes, Kim will also be emailing out a brief questionnaire. She asks that you please take just a couple of minutes to answer a few questions concerning your new vinyl project. This will enable Kim to better serve her future customers. Orders for the free project will be taken until midnight of Sunday, January 3rd, and they will be mailed out no later than Monday, February 11th. Congratulations to Laura and all the others who will soon be the proud owners of their own Urban Lettering designs.
**And don't forget, Kim is offering 10% off any orders placed by Sugar and Spice readers during the month of February!




Quote #1- "Once in a while, right in the middle of ordinary life, love gives us a fairy tale"

QUote #2- "No act of kindness, no matter how small, is ever wasted."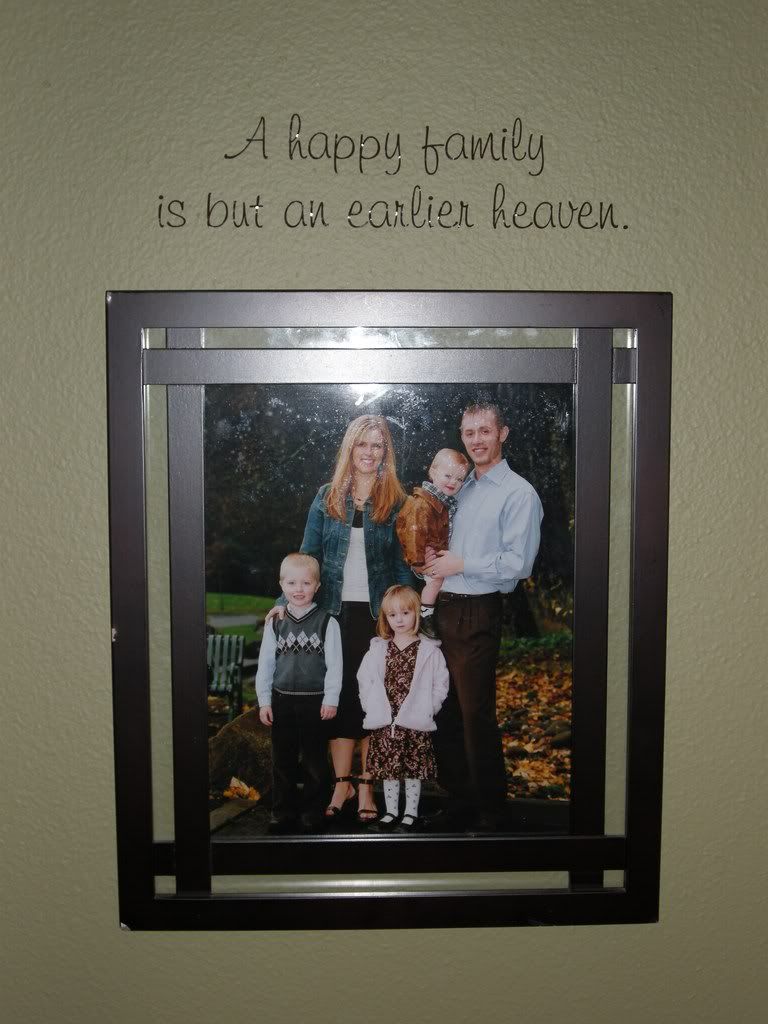 Quote #3- "A happy family is but an earlier heaven"